Kevin Warren, D.C.
Undergraduate studies completed at Georgia Southern
Graduated from Life University in 1996 with a doctorate in chiropractic
Bio Coming Soon!
Cary Alderman, D.C.
Undergraduate studies completed at Darton College
Graduated from Life University in 1998 with a doctorate in chiropractic
Bio Coming Soon!
Garrett Hall, D.C.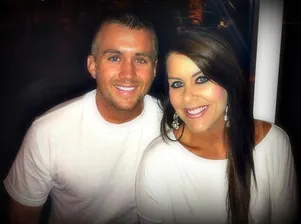 High school graduate of Northside Methodist Academy
Undergraduate studies completed at Troy University with Bachelors Degree
Graduated from Life University in 2010 with a Doctorate in Chiropractic
I was born and raised in the great city of Dothan, AL. I have many friends and family in the wiregrass area. I have always had a passion and willingness to help those around me. Chiropractic is a great avenue for me to relay this passion to the public of my hometown. Our bodies are created in a miraculous dynamic between structure and function. The world that we live in is full of stresses. These stresses, whether from a physical, emotional or chemical source, can interfere with the dynamic of structure and function. Pain is simply your bodies awareness to the interferences. As a chiropractor, I am trained to locate and remove the interferences in structure to relieve pain and restore proper function. Chiropractic is a simple process with amazing results! I would love the opportunity to help you with all your chiropractic needs.
Hunter B. Phillips, D.C.
Your Southern Chiropractor, Dr. Hunter B. Phillips, D.C. is an Alabama State Board Certified Licensed Chiropractic Physician practicing in Dothan, AL. He received his Doctoral degree from the Palmer College of Chiropractic medicine in Port Orange, Florida, the first and largest Chiropractic College in the world. Dr. Phillips uses a "whole person approach" and tailors Chiropractic medical care for each and every patient. Dr. Phillips specializes in preventing, diagnosing, and treating conditions associated with the neuromusculoskeletal system, while improving each patients functionality and quality of life. Dr. Phillips seeks to reduce pain and discomfort through manipulation and adjustment of the spine including Cervical, Thoracic, Lumbar & Sacral regions along with extremities as needed and of course Y Strap Decompression!